Travis Bretzer
Making Love
July 23, 2103
Mexican Summer
MEX164
Making Love from Travis Bretzer
Hailing from the isolated climes of Edmonton (Alberta, Canada), 23 year old Travis Bretzer has an appropriately singular, off-beat take on guitar pop. An adroit songwriter and true troubadour, Travis sidesteps easy pigeonholing – his breezy, classic songs touching on the new-pop of Orange Juice, the playful idiosyncrasies of Prefab Sprout, with a freewheeling sensibility present in much of the Stiff Records catalog. There's a truly deft, sophisticated streak through Travis' songwriting that belies its occasionally haphazard production and cheeky, casual delivery.
After purchasing his first guitar as a teenager with savings from his scuzzy movie theatre job, Bretzer formed a band, The Subatomics, with his best friend. They taught each other how to play and honed their craft supporting a range of touring bands, as well as in their own ramshackle local shows. These days Bretzer spends his days writing jingles and goofballing on a local radio station – a day job befitting of his knack for penning perfect melodies and ear-wormy hooks.
Travis will released a double A-side single through new UK imprint Cool Delta, followed by his first EP Making Love on July 23 through Mexican Summer.
1

Billy and I

2

He's a Gun

3

Hurts So Bad PLAY

4

Trying to Learn

5

Death Rock
Videos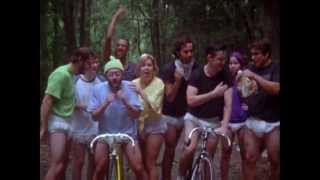 ---