The Fresh & Onlys
Soothsayer
September 24, 2013
Mexican Summer
MEX170
San Francisco's The Fresh & Onlys are back, following up 2012's stunning Long Slow Dance with Soothsayer, a special digital and 12″ vinyl installment release. Featuring six brand new tracks that are heavy on the pop-side, the Onlys reconfirm their effortless songwriting panache and renowned stylistic flexibility – shifting from driving, anthemic choruses to down-home folk with absolute comfort and ease.
From the opening title-track, with its jaunty bridge and studied '60s pop sensibility, it's clear that the band are still masters of the (deceptively) simple melody. "God of Suez" is a swaying, beach-ready boogie, with a charming Mamas & Papas guitar lick, whilst "Forest Down Annie"'s slow, reverent pace and psychedelic guitar flourishes harken back to the group's gloomier earlier releases. Closer "Deluge of War" boasts a soaring, harmonic chorus – finishing up Soothsayer on a high.
"Strong", "solid" or "dependable" might not be the most buzz-worthy words in the current musical zeitgeist, but in an age where so many bands are masking songs with muddied production and studio trickery, it's refreshing to hear some truly great songwriting and musicianship shine through.
$

14.98

Out of Stock

$

5.39
1

Soothsayer PLAY

2

God of Suez

3

Forest Down Annie

4

Glass Bottom Boat

5

Drugs

6

The Deluge of War
Videos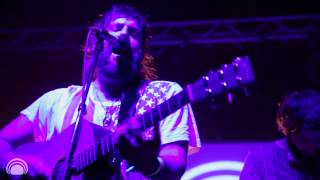 ---