The Fresh & Onlys
Long Slow Dance
September 4, 2012
Mexican Summer
MEX113

Summer Sale Item
Long Slow Dance is The Fresh & Onlys' fourth album in as many years. The quartet—Tim Cohen, Shayde Sartin, Wymond Miles, and Kyle Gibson— has dozens of other releases under their belts: seven-inches, tapes, and EPs for labels like In The Red, Woodsist, Castle Face, Captured Tracks, and Sacred Bones. Last year, the gang spent three months playing shows and festivals just in Europe (where, let's face it, people have better taste, at least as far as American music and weird cheese are concerned). Far be it from us to tell you that this is one of the best records of the year. (It probably totally is, but that's for you to figure out for yourself.)
Long Slow Dance is a mature, anthemic and—in subtle ways—pretty weird album. A lot is going on here, but it's not in your face about it. While not their first time in a "real" studio, it's instantly clear that their time spent at Phil Manley's Lucky Cat Studios was the most fun and focused recording environment the group's been in. "We spent more time recording this than we had on records in the past," bassist and co-founder Shayde Sartin says." "Phil Manley certainly had a good influence on us in the studio; he's very meticulous with the kind of sound he's trying to get for each song, and the record definitely has its own vibe," he says. The tunes were captured on the same 16-track two-inch reel-to-reel that Warren Zevon recorded "Werewolves of London." "That was a very important song for me growing up, so it was inspiring in some mysterious way to know that we were tracking on that very machine," Shayde explains.
The group is capable of a level of articulation about their own music that's refreshing as hell. Take the second song, the absolutely propulsive, kick-ass love song "Yes or No," which was "meant to be an anthem, but I guess you could say it was more desperate—the overwhelming desire to please someone and then feeling as though you have failed and being confused by that," Shayde relates. "One of my favorite love songs of this nature has always been 'Something' by Camper Van Beethoven—it's about the same subject: I'm trying so hard but I keep falling on my face because I don't understand the kind of love you want!' I love that lead that's married to the vocal melody in the verses. It has the melancholy Northwest punk vibe to it—like the Wipers or something. I guess the music in that song is very much the Onlys playing with Wipers chord changes."
The opening song, "20 Days and 20 Nights," matches a midtempo pop number that could have been on Echo and the Bunnymen's Crocodiles LP with the sort of playful, keyboard-and-double-tracked-vocals-enhanced production one might associate with the Chills ca. their Brave Words record. (Of course you are welcome to hear entirely different reference points, or none at all.) But halfway through the song, this twangy, clean and lovely little twenty-note guitar solo chimes in.
It's little touches like that Western guitar line in "20 Days" which are everywhere here. They slyly propel the record beyond what you thought it might be about, or was going to be on first listen (perhaps another tasteful and kind of weird rock record which mixes and matches cool stuff from obscure record collections). It is tasteful, of course, and it clearly mixes many things together. But it does this at the service of forceful songs—frequently witty and often lovely songs. That's the real reason it's difficult to stop playing this album once you start. And there you have it—the Fresh and Onlys, here to mess with your head and have you say "Thank you."
$

19.99

Out of Stock

$

8.99

$

8.99
1

20 Days & 20 Nights

2

Yes Or No

3

Long Slow Dance

4

Presence of Mind PLAY

5

Dream Girls

6

Fire Alarm

7

Executioner's Song

8

No Regard

9

Euphoria

10

Foolish Person

11

Wanna Do Right By You
Videos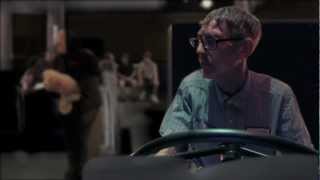 ---