No Joy
Wait to Pleasure
April 23, 2013
Mexican Summer
MEX148
Wait To Pleasure may not provide you with any new answers about No Joy, but what it does offer is a batch of incredible new songs, the product of the Montreal noise-pop band's first foray in a fully-furnished studio environment. Here the band has flourished, delivering their finest set to date, rooted heavily in shoegaze ripcurls and devastating melody, finishing sentences whispered long ago with depth, variance and force. Jasamine White-Gluz, Laura Lloyd and Garland Hastings knock down the fence between nostalgia and modernity, chaos and control, in a perfectly realized work.
No Joy still sounds like a shoegaze band, but on Wait To Pleasure you can hear what's happening under the surface, a work that subverts the expectations of where a latter-day approach to that genre might be able to take the listener. "We get a lot of the obvious comparisons," Laura says about the band's music, favorably likened to the stormier side of the pond, where bands like Lush and Swervedriver used to reside, as well as the templates for that sound in groups like Hüsker Dü.
Wait To Pleasure found No Joy set loose in Mexican Summer's studio, Gary's Electric, for two weeks in 2012, with producer Jorge Elbrecht (Violens, Lansing-Dreiden) at the helm. Adding piano, keyboards and drum programming to the record helped to color in their sound the way that they wanted.
Those of you with well-trained ears can play spot-the-influence, but the record remains well within the precedent set by No Joy's releases. "Lunar Phobia" finds Jasamine's ethereal vocal harmonies prismatically split in the studio environment, with syncopated and chopped-up rhythms last heard in Alan Moulder's work with groups of yore like Curve, a seamless blend of digital tricks and analog guitar crunch. Better to drill into your skull before you realize what's happening – better to let all of their sometimes-stinging, sometimes-syrupy music into that new hole in your head.
"We play as if the audience isn't there, and we wouldn't care if there weren't anyone in the room at all, other than our band," Jasamine qualifies. "No matter what, we are making this music for ourselves." Feel fortunate, then, that we are invited along to listen in, to take what we want out of No Joy's songs. They've gotten everything they wanted already.
$

14.00

Out of Stock

$

7.00

$

8.99
1

E

2

Hare Tarot Lies PLAY

3

Prodigy

4

Slug Night

5

Blue Neck Riviera

6

Lizard Kids

7

Lunar Phobia

8

Wrack Attack

9

Ignored Pets

10

Pleasure

11

Why Yuoi Yoi
Videos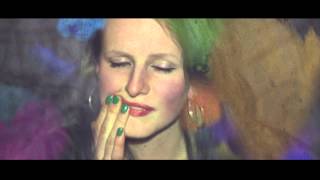 ---