The Nightcrawlers
Luv-Li-Musik
January 23, 2018
Anthology Recordings
ARC025
An early, transitional cut by The Nightcrawlers, recorded as a duo shortly before Dave Lunt completed the trio, "Luv-Li-Musik" (from 1982's cassette Synthmania), released as a digital single from Anthology Recordings The Biophonic Boombox Recordings, showcases an unusually harder edge for the act's patented electronic kozmik drift.
That's not to say that the Gulch Brothers had detoured into a precursor of fluorescent rave ala Manuel Göttsching's E2-E4 (recorded a year earlier, and released two years later). Rather, the interlocking motifs of the track highlight the group's interest in pattern music ala Steve Reich, who was an influence not only on The Nightcrawlers' beloved Berliner Schule (of which Göttsching was a member), but also on the Philadelphia experimental scene centered around University of Pennsylvania radio station WXPN and Philadelphia's Painted Bride Art Center. In it, you can hear the distinct quality each one of the two brought to the aggregation: rising and falling ambient beds, mysterious and lush, pillowing the intensity of Peter Gulch's hypnotically repetitive patterns, while Tom Gulch's minor key soloing pierces through, capturing the imagination.
So in tune to the talents of one another were The Nightcrawlers that "Luv-Li-Musik" is an improvisation that could easily pass as composition. And with the addition of Lunt and his experimental background, they would soon commence launch into the deepest regions of space.
Videos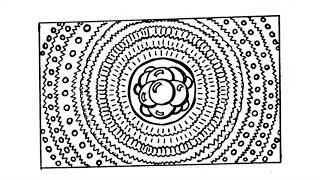 ---