Lilacs & Champagne
Danish & Blue
April 23, 2013
Mexican Summer
MEX147
Lilacs & Champagne, the project of Grails' Emil Amos and Alex Hall, is built on warped samples and scorched guitar solos, creating a playful, psychedelic take on damaged funk and pop. The duo's 2012 self-titled debut suggested a template for a new kind of psychotic mood music, and the follow up, Danish & Blue, manages to be both darker and more ambitious. "Lilacs & Champagne was created to be a direct tribute to the musical outsiders of the past" says Hall.
Made up of sounds sourced from Scandinavian porn and hyper-obscure b-movies from the late '60s, Danish & Blue pulls from records other DJs wouldn't touch by strategy. "We want to twist the knife as far as it can go into sample-based methodology, by taking pieces of loner music history and empowering them to shed light on both the pathetic side of human life and its improbable beauty." says Amos.
Mid-album cut "Hamburgers & Tangerines" is built on moody keys and a subterranean groove that recalls both sleazy cop movies and cathartic late night revelations. Danish & Blue is an album that is disinterested in boundaries, unafraid to pull from every genre imaginable in service of a specific mood: from a dark lounge slither, to frustrated down-tempo, to wailing proggy guitar rock. It feels at once like a deeply personal journey through cultural ephemera and neon-lit samples that are collaged together so seamlessly that they're able to walk the border between tasteful and tacky with abandon.
It's hard to pull off such a cohesive mood piece from found sources, but Amos and Hall are so clearly in love with the sampled material that it never feels anything but natural. Title track "Danish & Blue" is all digital chaos and hyper-compressed drums, with the duo creating machine funk from vintage synth samples and expertly placed streaks of guitar. It's knowing but visceral, tongue-in-cheek but dead serious about mining unexpected and disparate places for golden moments. On the too-brief "Sour/Sweet," the duo crafts low-key beauty from stuttered drums and a distant, looped vocal sample that slowly teases out over warm vinyl crackle and piano. You feel like it should last forever.
$

15.00

Out of Stock

$

7.00

$

8.99
1

Metaphysical Transitions

2

Sour/Sweet

3

Le Grand

4

Better Beware

5

Alone Again and...

6

Police Story

7

Hamburgers & Tangerines

8

Honest Man

9

Refractory Period PLAY

10

Metaphysical Transitions II
Videos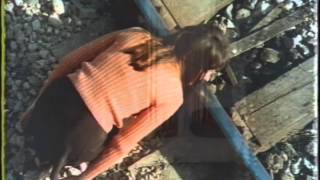 ---