Ford & Lopatin
Channel Pressure Remixes
October 11, 2011
Software
SFT700
After the studio-crafted, cyber-pop super-collage that was their debut album Channel Pressure, Ford & Lopatin step back, allowing an awesome array of talent to take over re-editing duties. The result is Channel Pressure Remixes, a collection of dancefloor-optimised reinterpretations of standout tracks from the LP.
Not Not Fun Records prodigies Peaking Lights plunge 'I Surrender' into ever-deepening dancehall psychedelia while The Netherlands' renowned hardware-jammer Legowelt reconstructs 'World of Regret' into thumping, acid-driven Motorik.Brassica takes 'The Voices' on a space-jazz eDrum spazz odyssey, as Optimo's JD Twitch strips 'Joey Rogers' down to a sleazy, gravity-defying bump 'n' grind.
'Emergency Room' gets the treatment twice, first a pulsating, synthetic re-channeling from DFA's Gavin Russom, before The Bug drenches it in spring reverb, crackling delay and mournful horns on his memory-blurring dub version. Meanwhile, Parisian house legend Alan Braxe couldn't help but remix 'Too Much MIDI (Please Forgive Me)' twice himself – once as French filter-rock disco floor-filler, and again as a woozy, enveloping cloud of analogue synth and vocals.
A selection of essential high-end afterparty technology, Channel Pressure Remixes is available now through Software.
1

Emergency Room (Gavin Russom Remix)

2

Too much MIDI (Please Forgive Me) (Alan Braxe Remix)

3

Joey Rogers (A JD Twitch Optima Mix)

4

Emergency Dub (Produced by The Bug)

5

The Voices (Brassica Remix)

6

Too Much MIDI (Please Forgive Me) (Alan Braxe Bonus Remix)

7

I Surrender (Peaking Lights Bass Ship Remix)

8

World of Regret (Legowelt Remix) PLAY
Videos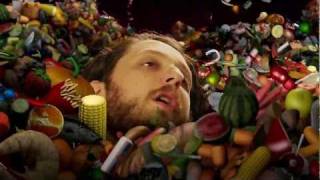 ---